Mobile bar ideas
For more ideas, get in touch with one of our friendly members of staff, we're able to offer a mobile bar at most events!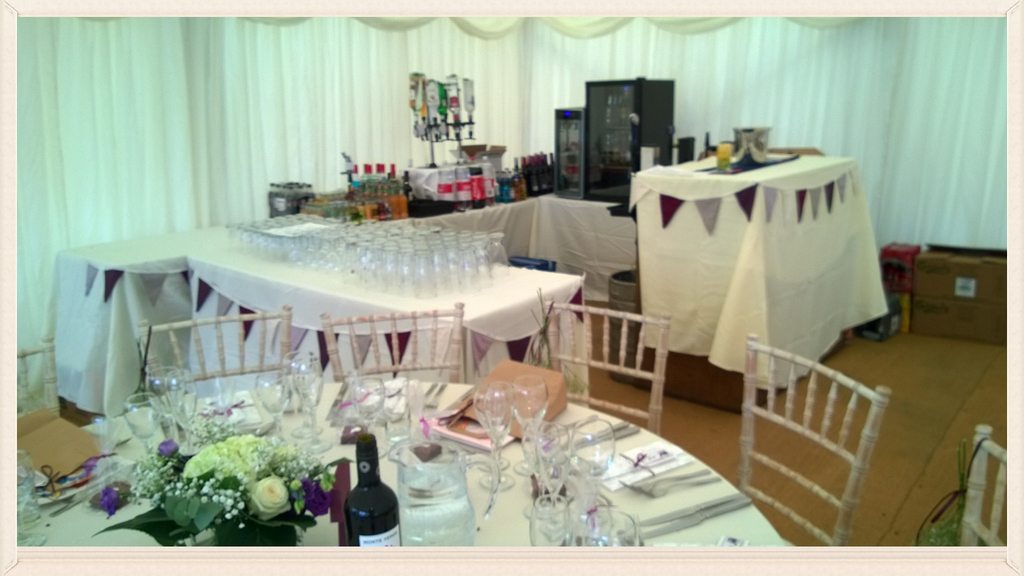 Birthday party mobile bars
Everybody knows that no Birthday is complete without a bar, whether it is filled with alcohol or soft drinks, everyone needs a drink in hand! With all the cake and food consumed something to wash it down is a necessity. Whether it's a small or big celebration our mobile service will be able to provide the perfect complement to your special celebration.
Wedding Bars
One of the most special parts of any couples wedding day is the toast to the happy couple, and what would this be without a drink to raise? At Premier Bar Services we know how expensive weddings can be and we want to offer you a bar at great value for money. No matter the size, theme or location we can provide a bar with a package to make sure your special day is exactly how you imagined it would be.
Bars for Christenings
Christenings are an occasion where the flexibility of our mobile service can work perfectly. With the bar able to be stocked with a variety of soft and alcoholic drinks we can create the atmosphere that you desire for your family's special day. With friends and family potentially travelling far and wide, our service can cater for everyone and make any location usable in a cost effective way.
Bars for Charity events
When organizing an event such as a charity event there are so many different elements that you have to think about. If you've found the perfect venue, but you're in need of a bar then Premier Bar Services are the perfect choice. When trying to keep costs down our mobile service is great value for money and a cost effective choice.
Bars for Events
Live music events are becoming more and more popular. But no matter the genre of music one thing that each event has in common is the need of a bar to provide some kind of drink. Our mobile service can make an event possible in a wider range of locations or venues.
Contact us today!
If you have any queries or wish to book a bar, please contact us using our contact form.